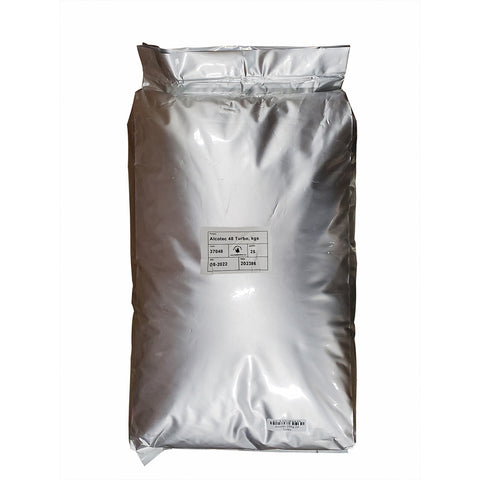 Alcotec 48, Bulk 25kg Sack
The famous Alcotec 48 Hour turbo yeast now available in 25kg (55 lb) bulk sacks for the craft distilling and brewing industries.  Not only effective for high alcohol fermentations but becoming popular for quickly fermenting sugar washes in the creation of hard seltzer bases.
Price is the wholesale price available to all who wish to purchase.  No further wholesale discount available.  Shipping included to destinations in the Continental U.S.
Bulk yeast should be used within 2 weeks of opening package.  Reseal package tightly once opened.  Refrigeration will extend life somewhat but always allow portion to be used to return to room temperature before using.
---
We Also Recommend